PHIL FROST – A SPECIAL GUY
Sometimes the universe energy flows act in favor of some. Often at the expense of others.
In this case we say that they acted in my favor. It had been so long that I wanted to talk about one of my favorite artists.
The opportunity comes, walking around strange.
Everything starts with the twentieth anniversary of "Entroducing …", milestone, a masterpiece of DJ Shadow, celebration, which in turn generates articles, events, remix anything else.
In particular comes a remix of Fare Soldi that "way to pay homage to the manufacturer them, or with a track that is actually two years earlier and was not present in that album, High Noon." (as Ricky writes in this article appeared on BEAT tO BE).
Here we come full circle, because Fare Soldi choose as "front cover" of the remix, the artwork that was rather within the LP version of "Preemptive Strike" album from which it is extracted "High Noon."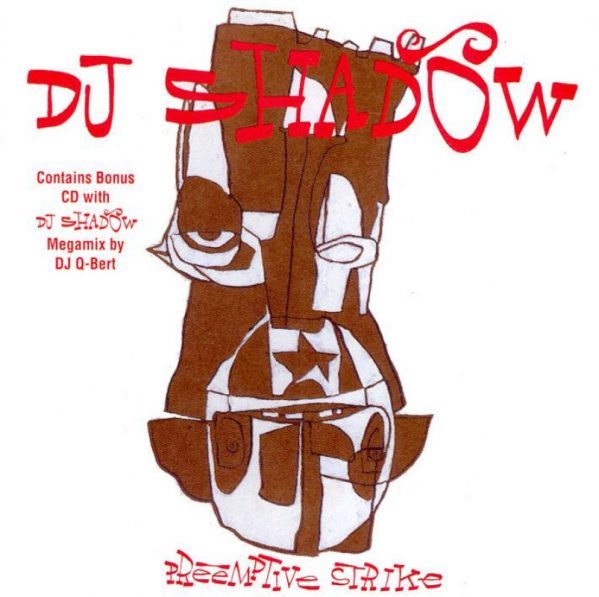 The artwork of "Preemptive Strike" was the first thing, ever, that I have known and seen at first hand, among the many produced by Phil Frost. And I must admit that it is not so easy to see an exhibition or know something about him: spends hours locked in his office, listening to Reggae music, which apparently helps him to relax the nerves.
Phil is a type reserved, a complex character, very lonely. Feature cha I admire a lot, especially in people highly exposed because of their talent. Feature that leads him to lose his trail for long periods, especially in this world that overwhelms us with many inputs and "news".
Despite his monstrous production it is really rare to find articles or interviews, in fact one of his last appearances dating back about four years ago, in the documentary "Marley" by Kevin Macdonald.
Here, for the first time ever, it is said. Speaks of his works, he tells of his days. What you can do with him is really rare: some shows, some pieces for sale online. No social networks.
But in November the good news. Burton implements a collaboration with Phil for the creation of a limited edition line, which includes a snowboard, together with three different backpacks, a bag, a technique and jacket (only on request) a G Pen vaporizer. Click here, in case you're passionate about vaporizers.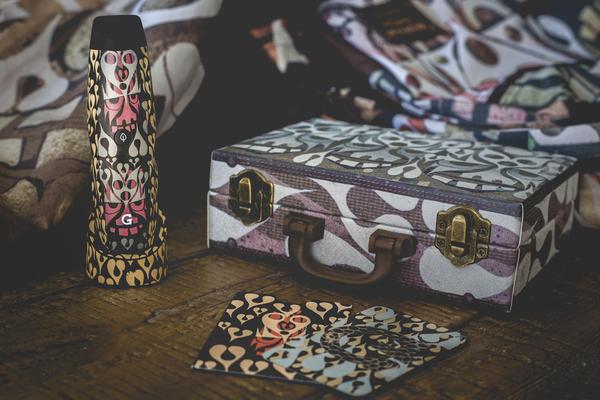 So, if like me you wake up in the morning thinking "Where the fuck is over Phil Frost?!" , don't worry. It is not finished making the house painter. He is as always locked in his studio in New York listening to Bob Marley, creating unique pieces.
But above all, he is doing his own business.